International human rights lawyer Aarif Abraham argues that the only legal way to make Russia accountable for a crime of aggression in the Ukraine is to establish a special tribunal.
At an AEJ UK lunch meeting on September 27 he detailed alleged war crimes by Russia and how they can be dealt with under international law.
However, he noted there is no international body to deal with a crime of aggression by Russia because Russia is not a state party to the International Criminal Court (ICC) – the only body that could try responsible high officials – and a referral to the ICC by the United Nations Security Council would be vetoed by Russia. Therefore, he argued the need for a special tribunal on which he's working with prominent international human rights lawyer Philippe Sands and others.

Abraham, a leading barrister in international law at Garden Court North Chambers in London, has helped set up several tribunals and inquiries related to international crimes including the Uyghur Tribunal, is a founder of the Yazidi Justice Committee, and has advised policy-makers and parliamentarians on a range of foreign policy and rule of law issues.
In a spirited discussion following his presentation, Abraham answered a wide range of questions – including the practical obstacles to establishing a Special Tribunal, the issue of "selective justice", the ability to actually enforce a legal judgment, the historical effectiveness and value of such judgments, and the issue of political bias in creating a special tribunal.
He discussed the necessity of access to justice for the victims of wartime atrocities, the possibility that prosecution of Russia's war leadership could give life to democratic opposition inside Russia, and the importance of international responses to Russia's war against Ukraine for the international legal order more than 70 years after the first international war crimes tribunal, the Nuremberg Trials.
Please see here for an audio recording of the meeting.
Aarif Abraham at the AEJ UK
Photos courtesy Firdevs Robinson and Rick Thompson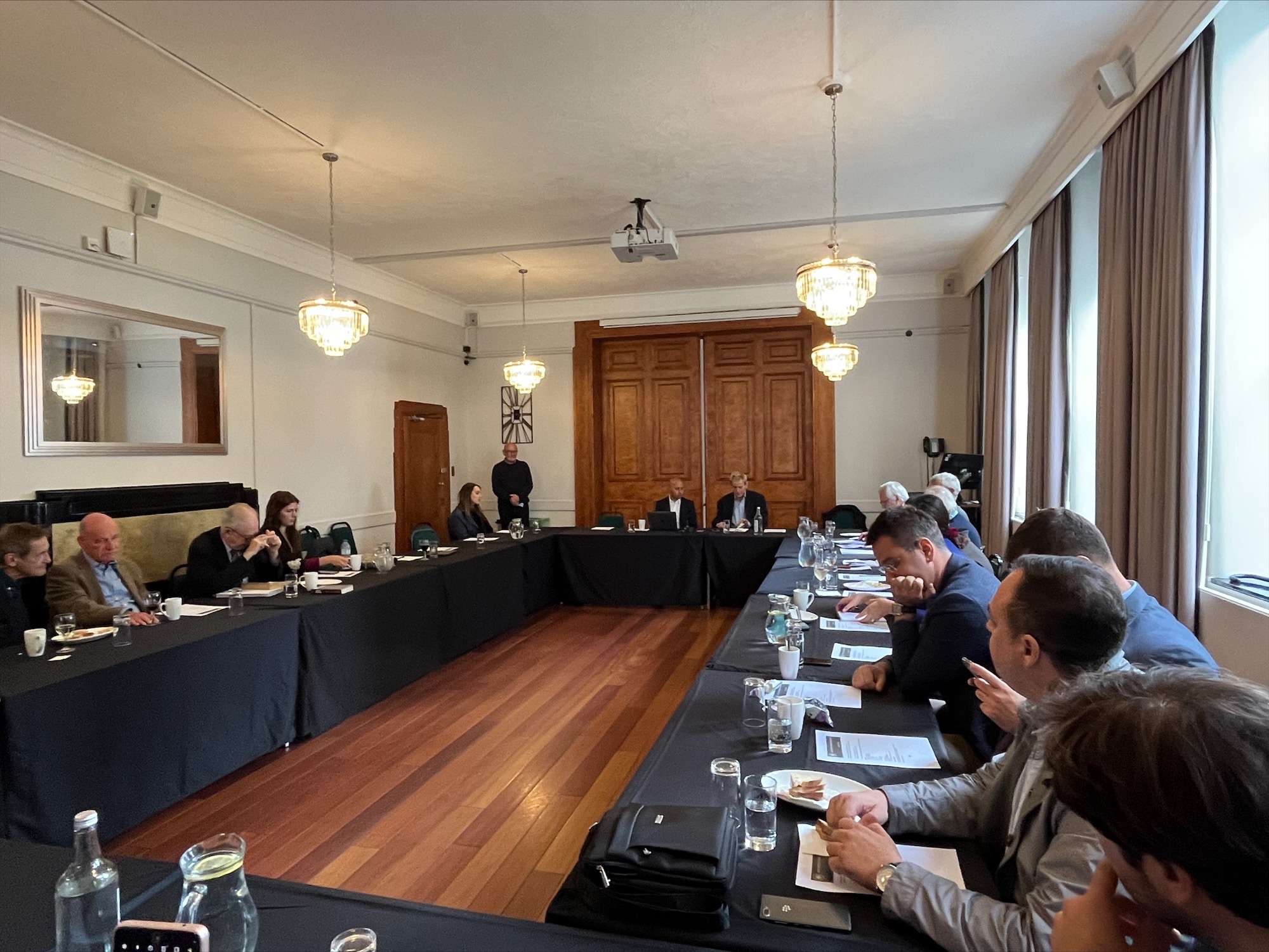 Text of Aarif Abraham's presentation
The campaign to hold Russia accountable – FT
Philippe Sands on war crimes in Ukraine – Ukrainska Pravda
Aarif Abraham
The Uyghur Tribunal
The Yazidi Justice Committee
AEJ UK lunchtime meetings