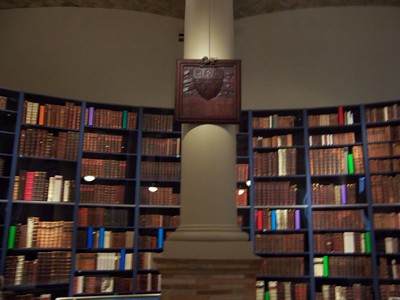 Many AEJ UK members have reported and written about UK and European affairs over many decades for major UK and international television, radio, print and news agency organisations.
We encourage continued writing and reporting on many topics.
Please see below for a selection of some writings and activities by AEJ UK members.
Recent briefings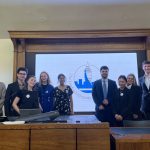 Decolonisation – challenging and undoing deep-rooted power structures and promoting marginalised voices to forge a more equitable […]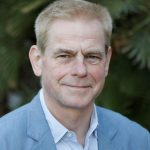 Blogs
Charles Jenkins, former Western Europe editor of the Economist Intelligence Unit, blogs on Europe at the Ideas on Europe website.
William Horsley, former BBC reporter and AEJ UK chairman, blogs on the Centre for Freedom of the Media website.
David Worsfold, former FT journalist and winner of the 2021 Finance and Business Writer of the Year award at the UK's new Freelance Writing Awards, writes here.
Rick Thompson, former BBC reporter, producer and editor, writes on wildlife and manages the Unlocking Warwick community volunteer website.
David Lennon, former FT Middle East journalist, blogs here.
Long-time AEJ member, journalist, author and former Liberal Democrat Brexit spokesman for London Jonathan Fryer wrote here until his untimely death in April 2021.
Books
A River Avon Year
Rick Thompson
Grosvenor House Publishing 2023 (available from booksellers including The Book Depository, Waterstones, Foyles and all leading online booksellers)
Information here

Operation Aerial – Churchill's Second Miracle of Deliverance
David Worsfold
Sabrestorm Publishing 2022
Availability and information here
Park Life
Rick Thompson
Grosvenor House Publishing 2020 (available from booksellers including The Book Depository, Waterstones, Foyles and all leading online booksellers)
Information here.

From Behind The Desk To The Front Of The Stage: How To Enhance Your Presentation Skills
David Worsfold
Business Expert Press, 2018
Available from Amazon and other booksellers
Fighting for the Empire – An Irish doctor's adventures through Imperial Campaigns and two World Wars
David Worsfold
Sabrestorm Publishing, 2016
Available directly at Sabrestorm and other booksellers
Volunteers and Pressed Men
Roger Broad
Fonthill Media 2016

Safety of Journalists Guidebook (2nd ed)
William Horsley
Organisation for Security and Cooperation in Europe, The Representative on Freedom of the Media, May 2014 (available online)

To Be A Phoney
Don Hatwell
Troubador, February 2014 (Amazon)

The Radical General: Sir Ronald Adam and Britain's New Model Army 1941-1946
Roger Broad
The History Press, 2013, Kindle available

Reporting a Life
Don Hatwell
Matador, 2012 (Amazon)

London's Second City: CreatingCanary Wharf
Kevin d'Arcy
Rajah Books, 2012 (Amazon , Kindle available)

Castro and Stockmaster: A Life in Reuters
Michael Nelson
Matador, 2011 (Amazon)

Writing for Broadcast Journalists
Rick Thompson
Routledge, 2nd edition, 2010 (Amazon, Kindle available)

The Crazy Life of Brendan Behan:The Rise and Fall of Dublin's Laughing Boy
Frank Gray
Authorhouse, 2010 (Amazon)

Briefings
William Horsley and Marilyn Clark: A Mission to inform: Journalists at risk speak out (Council of Europe, 2020)
Council of Europe September 2020
Journalists speak out

William Horsley and Marilyn Clark (editors): A Mission to inform: Daphne Caruana Galizia speaks out (transcript of the last recorded interview with Daphne Caruana Galizia before her murder in 2017)
Council of Europe September 2020
AEJ on Daphne Caruana Galizia

William Horsley: Two-and-a-half cheers for the UK's Freedom of Information Act.
Commonwealth Journalists Association April 2016 Newsletter
(8 April 2016)
"British newspapers and press freedom campaigners heaved a sigh of relief after a government-appointed commission stepped back from proposals to impose charges for disclosure requests and, on 1 March, Cabinet Office Minister Matt Hancock announced 'We will not make any legal changes to FoI' … But might FoI supporters be cheering too soon? The Commission makes more than 20 recommendations …"

Anthony Robinson: Corruption and the Long Arm of Moscow in Central Europe.
Blog from the AEJ Congress in Sibiu, Romania: 6-7 November 2015
(10 November 2015)
"What struck me most listening to anti-corruption activists such as conference speaker Monica Macovei, a Romanian MEP, and above all to media colleagues from Poland, Hungary, Slovakia, Ukraine, Bosnia-Herzegovina and elsewhere, was the sense of how vulnerable society in general and the media in particular feels about the prevalence of corruption, the lack of implementation of laws protecting journalists – and the way internal corruption facilitates the insidious return of Soviet-style agents of influence on many levels."
Laurence Peter: EU seizures of migrant boats won't stop crime gangs – IOM
(BBC News, 6 October 2015)
"Efforts to seize people traffickers' boats in the Mediterranean will fail unless the EU also fights the criminal gangs in Europe… People trafficking is now the second most lucrative criminal trade after arms smuggling … the nucleus of the criminals remains untouched if efforts are just focused on the boats" (AEJ meeting with Eugenio Ambrosi of the International Organisation for Migration)
Firdevs Robinson: The chilling effect of mounting pressure on Turkish media
(2 September 2015)
"As the government has stepped up its crackdown on its critics by raiding news outlets and arresting foreign journalists … [i]ntimidating acts against the media and anyone daring to criticise the AKP rule have become so widespread that barely a day goes by without Turkey being invited to respect the rule of the law and basic freedoms."
William Horsley: Should Europe boldly go into the media battleground?
(10 March 2015)
"… the EU has been shamed into acknowledging its double standards over safeguards for media freedom and plurality. The External Action Service's Guidelines on Freedom of Expression lay down the strict standards and guarantees that it calls on non-EU states to meet, while countries inside the Union are not held to the same standards. A worthy goal for the new Commission would be to end that hypocrisy, and do all it can to ensure that Europe leads by example in creating the conditions for free and independent journalism to thrive."
William Horsley: Charlie Hebdo murders mean journalism just got more dangerous
(7 January 2015)
"Has journalism got more dangerous? Yes, certainly, in that the jihadis in Europe, as well as the Middle East, have vowed to wreak 'revenge' for perceived insults or Western governments' actions on many targets, including media ones."
Firdevs Robinson: Has Turkey come to the end of its EU journey?
(19 December 2014)
"If the Turkish President, the Prime Minister and the Foreign Minister all assumed that their defiant language in response to … criticism would have made the EU back off, they clearly miscalculated. For it increased the feeling that it can no longer be 'business as usual' and turned some of the best-known Turkey supporters against them."
Nick Hopkinson: Building bridges for a successful campaign to stay in the EU.
European Movement conference report.
(25 November 2014)
"Any referendum will be decided by those who don't know much about the EU and the advantages of membership. The bias against the EU in much of the British print media, notably most tabloids, has contributed to the EU's widespread negative image, and has fuelled populist political opportunism. The motives of the media pedalling misinformation and xenophobia, whether to increase sales and/or to avoid regulation, must be questioned."
Kevin d'Arcy: Review of the Reuters Foundation's new Reporting the EU
(3 November 2014)
"This is the most important report the AEJ never produced."
William Horsley: Pakistani journalist murder attempt flags wider struggle for press freedom
(24 April 2014)
"The best thing other journalists can do now for Hamid [Mir] and others like him is surely to ask the tough questions of governments and others who fail to live up to their obligation to uphold a safe environment for free and independent journalism. The alternative will be more of the same, or worse." Published by BBC College of Journalism blog.
Jonathan Fryer: Labour mobility within the EU
(4 March 2014)
"The mobility of labour in particular has been a great boon to millions of individuals but also to economies, not least Britain's — and in particular that of London." Published on Jonathan's blog (4 March 2014).
William Horsley: Jailing of al-Jazeera journalists in Egypt highlights need for new defences
(24 January 2014)
"The arrest and detention since late December of three al-Jazeera English (AJE) journalists in Egypt on what look like spurious national security grounds have triggered a wave of worldwide protests against the actions of the Egyptian authorities." Published by BBC College of Journalism blog.
William Horsley: An unholy mixture: surveillance, the law and a setback for journalism
(30 August 2013)
"We should not understate the seriousness of the government's attacks on those seeking to expose its surveillance secrets. At stake is not only what the state is entitled to do to the public, but what journalists are entitled to do to expose it and perform the vital role of public watchdog." Published by Open Democracy.
Firdevs Robinson: Turkey's silent minority standing proud for the first time
(20 June 2013)
"Ten years of majoritarian style AKP rule has turned Turkey into a polarized country, increasingly torn apart between contrasting worldviews and lifestyles. … [V]ery little of what has been done … by the government … has come to me as a total surprise. … By contrast, I have been watching the way the opposition has emerged and conducted itself with growing amazement each day." Published by Open Democracy.
Firdevs Robinson: Turkey – No Laughing Matter
(May 2013)
"The Turks are not normally known for their caustic satire or their ability to laugh at themselves. Irony is one of the most difficult words to express in Turkish. But curiously, political satire has a long and proud history in Turkey's less than pluralistic media. … As the country yet again comes under the spotlight for attacking the right to freedom of expression with heavy-handed prosecutions of journalists, … satirists sharpen their sense of humour." Published by the Foreign Policy Centre.
Firdevs Robinson: Turkey's Syria quagmire takes a new turn
(15 May 2013)
"Among the many questions raised by the recent attack, Turkey has been accused of intentionally neglecting border security to allow the Free Syrian Army and international jihadists to use Turkish soil along the border as a base." Published in Open Democracy.
William Horsley: Europe guilty too as World Press Freedom Day targets growing threats to journalists
(30 April 2013)
"Surely, with millions of active bloggers, the explosion of social media almost everywhere and the Arab Spring enabling whole populations to break through the 'barrier of fear', political leaders should understand that they must go along with the tide of history? Not a bit of it." Published on the BBC Academy College of Journalism blog.
Firdevs Robinson: Turkey's unruly rule of law
(17 April 2013)
"After ten years of the aggressive, 'Islam and democracy' experiment, Turkey is increasingly being torn apart between contrasting world views and life styles." Published in Open Democracy.
William Horsley and Jackie Harrison: Censorship by bullet
(March 2013)
"It's time to confront the tide of violence used by governments against journalists. … Never before has the climate of international law been so favourable to the cause of press freedom, even if the behaviour of states suggests too little regard to either their domestic laws or international standards." Published in British Journalism Review, Vol 24 (2013) No 1, pp 39-46.
Firdevs Robinson: Has Turkey reached a dead end in Syria?
(18 February 2013)
"Turkey has already alienated some of its traditional allies by allowing itself to become a jihadist congregating point. The perception of Turkey as a key power contributing to the radicalising of the conflict in Syria is growing. For a country that has suffered from long years of violence perpetrated by extremists who found shelter in neighbouring countries, Turkey now needs to be very careful not to be seen to be doing the same."
Firdevs Robinson: Turkey's Juggling Act
(23 October 2012)
"As fighting continues to rage in Syria, fears that it would spread across borders into an 'all-consuming' conflict have been growing by the day. While being publicly praised for its influential regional role and for providing humanitarian assistance to more than 100,000 fleeing Syrians, Turkey is practically alone dealing with the Syrian crisis." Firdevs explores the implications of this for Turkey, Europe and internationally.
David Buchan: Outsiders on the inside: Swiss and Norwegian lessons for the UK
(24 September 2012)
In an important paper published by the Centre for Economic Reform, David explains why the EU's association agreements with Norway and Switzerland increasingly frustrate many Norwegians, Swiss and the EU itself. They do not provide an attractive template for the UK
William Horsley: Global media to monitor UN plan to protect journalists
(21 September 2012)
A symposium on this subject was held on 18 October 2012 at the BBC's new headquarters in London.
Richard Wordsworth: Russia's jilted generation
(8 September 2012)
Firdevs Robinson: Turkey's Syria Conundrum
(22 August 2012)
William Horsley: It's the journalism, stupid: Defending free expression can be the BBC's new gift to the world
(17 June 2012)
The views expressed in any of the above writings do not necessarily reflect the views of the AEJ or the UK Section nor does the AEJ or the UK Section accept legal responsibility for the content.