The United States finally released a Central Intelligence Agency report saying Saudi Arabia's Crown Prince Mohammed bin Salman approved the assassination of Saudi Arabian journalist Jamal Khashoggi.

The new U.S. President Joe Biden stopped short of imposing sanctions on the prince but did announce measures against other key Saudis involved in the brutal killing.

The report's release in early 2021 signalled a recalibration of the U.S. relationship with Saudi Arabia which rejected the report.

The Crown Prince – de facto ruler of the country and son and heir apparent to the king – had always denied a role in the murder.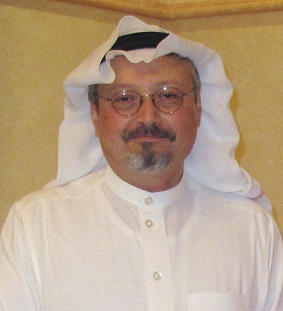 Jamal Khashoggi disappeared inside the Saudi consulate in Istanbul, Turkey, on Oct.2 2018, was killed, and his body cut up. He was one of Saudi Arabia's most prominent journalists, once an advisor to the country's intelligence chief, but left in 2017 to the USA where he wrote a regular column for The Washington Post in which he criticized the direction of his country under Crown Prince Mohammed.

Khashoggi's murder in 2018 turned a spotlight on the Saudi regime's pivotal role in a number of key issues – the Yemen civil war, western arms sales to the Saudis, international terrorism, its actions as one of two key Western allies in the Middle East, and its financing and trade particularly in relation to the USA and western European countries.

At the time the Association of European Journalists International joined the Journalist Support Committee (JSC) and other human rights groups to call for justice and a full investigation into Khashoggi's death.

CIA report released
Background of a killing
BBC on the CIA
BBC profile of Mohammed bin Salman
Khashoggi at the Washington Post
AEJ joins call for justice
Human rights groups raise alarm
Dissidents in jail