Russian warlord Yevgeny Prigozhin is reported dead and buried.
His Wagner mercenary group said he was buried on August 29.
Russian authorities said genetic testing matched the names of all 10 people including Prigozhin who were on a private plane that crashed north of Moscow on August 23.

Perhaps unsurprisingly, details of the reported death of Prigozhin are as murky as his life.

But much mystery and many questions remain about Prigozhin and the cause of the crash – why did it crash, was there a Prigozhin security lapse, was it an assassination and was Russian President Vladimir Putin involved, what happens now to the Wagner group just for starters.

On September 13, AEJ UK guest Dr. Andreas Krieg, a political and country risk analyst and senior lecturer at King's College London, will examine the Wagner group's deep penetration of countries in Africa and the Middle East as a tool of Russia's global interests, and what will change following Prigozhin's abortive armed "mutiny" in June.

Russia said it's investigating the crash but has not said it will allow the International Civil Aviation Organization to investigate.

On August 30 the Kremlin itself acknowledged the possibility of assassination when Kremlin spokesman Dmitry Peskov told reporters: "It is obvious that different versions are being considered, including the version – you know what we are talking about – let's say, a deliberate atrocity."

Also on board the plane were Prigozhin's top commander in Ukraine, his logistics chief, four bodyguards, and three plane crew.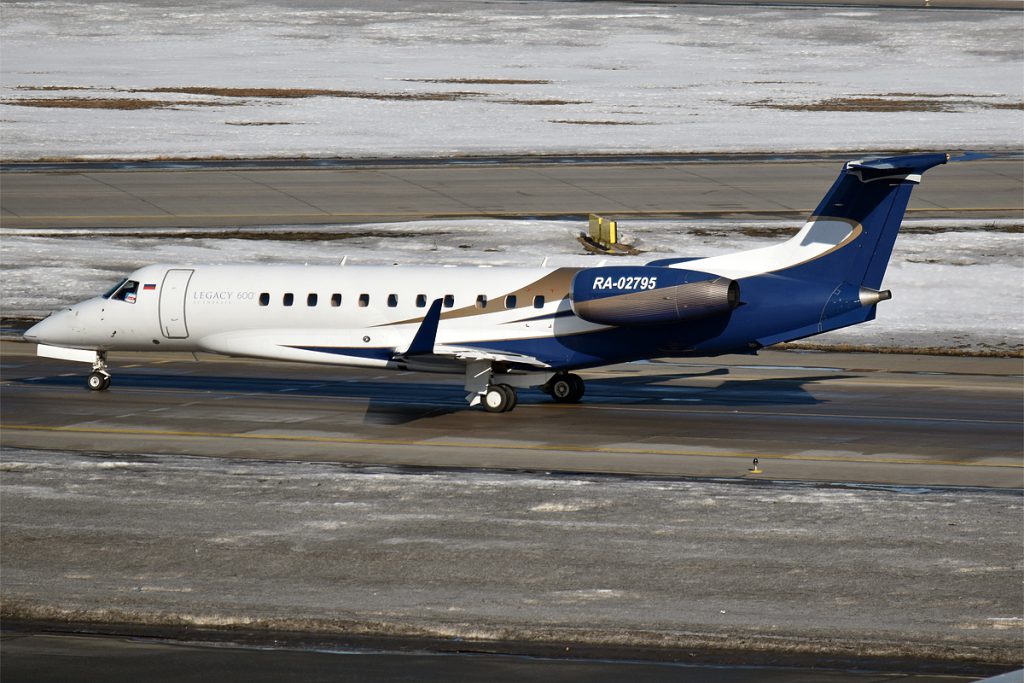 A preliminary U.S. intelligence assessment concluded that an intentional explosion had caused the plane crash; there was detailed speculation about a possible security lapse by Prigozhin staff; the Pentagon dismissed reports that a surface-to-air missile took down the plane as inaccurate.
Both American and British officials have pointed to Putin's probable involvement but the Kremlin has rejected this as "an absolute lie". Putin himself expressed his condolences and called Prigozhin "a talented person, a talented businessman" who "worked not only here in our country, and got results, but also abroad, in particular in Africa."

The plane crashed exactly two months after Prigozhin took control of the southern Russian city of Rostov and led an apparent mutiny that embarrassed Vladimir Putin before it quickly ended in a deal brokered by Belarus President Alexander Lukashenko.
Putin vowed to punish those behind the armed uprising and called the rebellion a "betrayal" and "treason" but both Prigozhin and his troops were allowed to go free.
Prigozhin said his march to Moscow was aimed at ousting Defence Minister Sergei Shoigu. It came after he spent months denouncing Russia's defence leadership for alleged mismanagement of the war in Ukraine and for allegedly denying weapons and ammunition to his forces.

The crash came hours after Russian officials announced that Putin had removed General Sergei Surovikin, former Russian commander in Ukraine and an ally of Prigozhin, from his military post.
After Prigozhin's death, Putin ordered Wagner fighters to sign an oath of allegiance to the Russian state – a step that Prigozhin had opposed.
AEJ UK – what future for the Wagner group?
Kremlin acknowledges possibility of Prigozhin assassination
Yevgeny Prigozhin funeral – BBC
Prigozhin funeral – The Guardian
The Prigozhin plane crash – New York Times
Prigozhin plane crash – Al Jazeera
What Prigozhin's death means for Russia – openDemocracy
Prigozhin death – impact in Africa
General Sergei Surovikin
The future for Wagner – Al Jazeera
The Prigozhin mutiny – what changed in Russia – Carnegie Endowment, July 2023
Yevgeny Prigozhin – AP
Yevgeny Prighozin – The Guardian
Yevgeny Prigozhin – Wikipedia
UK forced to tighten sanctions after revelations about Prigozhin
openDemocracy reveals UK help to Prighozin
US Treasury designates Wagner Group as criminal organization