For two years the covid pandemic dominated our news, shocking us with the impact of its spread and the variation in policy responses from different governments.
Now there's an argument that many of us are tempted to see covid as a thing of the past.

But it's still here; experts worry about the spread of possibly more severe variants; and the consequences of the pandemic are far-reaching:
health systems stretched close to breaking point
economies battered by huge costs and healthcare shortages
international relations strained especially between developed and less developed countries over sharing the benefits of rapid vaccine development
laws changed to allow expanded surveillance and stringent measures that threatened media freedom.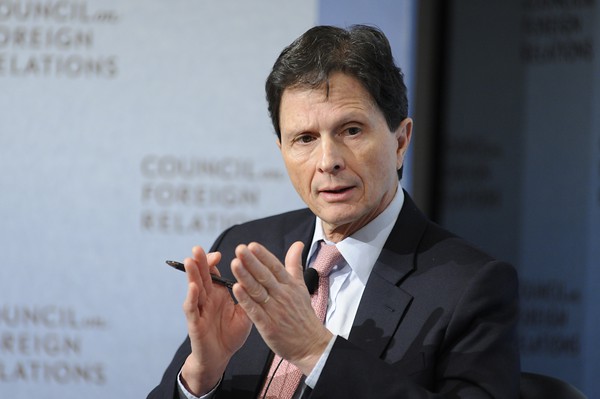 At an AEJ UK meeting on 3 February 2023, David Heymann, a global authority on infectious diseases, examined some of the global lessons from the covid pandemic – what went wrong and what went right.

Currently professor of infectious disease epidemiology at the London School of Hygiene and Tropical Medicine and head of the Centre on Global Health Security at Chatham House, Heymann was chairman of Public Health England from 2012 to 2017, and in 22 years at the World Health Organization (WHO) led the global response to SARS and ultimately became assistant director for health security and responsible for polio eradication.
Originally on secondment from the USA Centers for Disease Control and Prevention (CDC), he spent many years in sub-Saharan Africa at the forefront of efforts to counter AIDS, ebola, malaria, and other diseases.
Please click on this audio record of the meeting to listen to his presentation and following questions and answers, and see this report on the meeting from AEJ UK secretary Charles Jenkins.
David Heymann at the School of Hygiene and Tropical Medicine
Warnings on media freedom – CoE annual report 2020
Damage to media freedom – CoE media freedom report 2021
Repercussions from covid – CoE media freedom report 2022
AEJ UK meeting with David Heymann
Photos by Doros Partasides