AEJ mandate for media freedom
Media freedom and action to defend and encourage it are at the heart of the AEJ's mandate both internationally and in the UK.

The AEJ works to protect freedom of expression and independent journalism by raising individual cases and issues related to attacks and harassment of journalists, and advocating for stronger protections in law and practice at national and international level.

William Horsley, UK chairman and former BBC foreign correspondent, was the international AEJ media freedom representative until 2022 and worked closely with partner media and freedom organisations as well as inter-governmental organisations such as the Council of Europe (CoE), the Organisation for Security in Europe (OSCE), UNESCO and many others.

Both with and separately from our partners, the AEJ constantly monitors and highlights the many and growing threats to freedoms that have been evident in recent years from governments, political groups, corporations and criminal organisations.
AEJ and the Council of Europe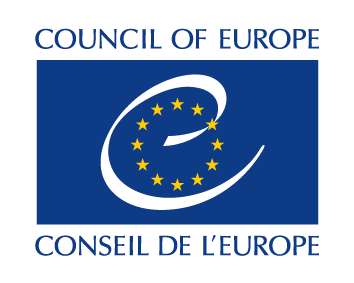 The AEJ works closely with the Council of Europe where it has observer status.
The 2022 annual report of the Council's online Platform to Promote the Protection of Journalism and the Safety of Journalists is due to be published in April 2022 and will again include strong recommendations to the 47 CoE member states.
Since 2 April 2015 the AEJ has been a partner in the Platform for early warning and rapid response to attacks on the media. It works with its partner members across Europe – 14 international media freedom groups and journalists' organisations – to hold the CoE and its 47 member states to their commitments.
The AEJ is part of the core editorial team for comprehensive annual reports on the state of media freedom and the Platform issues regular alerts on media freedom and threats.
Platform alerts
Platform to Promote the Protection of Journalism and the Safety of Journalists
Platform partners
Subscribe to the CoE Safety of Journalists Weekly Newsletter (link at bottom of their website page)
In late 2020 the CoE published a major book – A Mission to Inform: Journalists at risk speak out – detailing the experiences of key journalists in dealing with threats, hostility and intimidation, surveillance and cyberattacks.
It was co-authored by AEJ media freedom representative William Horsley. The launch marked the third anniversary of the death of Maltese investigative journalist Daphne Caruana Galizia and included the last recorded interview with her before her murder in October 2017.
A Mission to Inform: Journalists at risk speak out
Last interview with Daphne Caruana Galizia
CoE publishes book
More on Daphne Caruana Galizia

AEJ action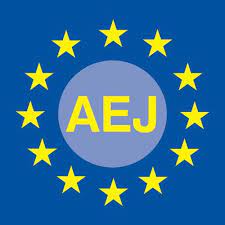 The AEJ works to protect freedom of expression and independent journalism by bringing issues to the attention of governments and advising inter-governmental organisations on behalf of our members.
It has published Europe-wide surveys and reports that reveal the erosion of press freedom through physical assaults, wrongful imprisonment, oppressive laws, and unacceptable political and commercial pressures since 2007.
AEJ media freedom surveys
AEJ International on media freedom
AEJ alerts on media freedom
Global media freedom conference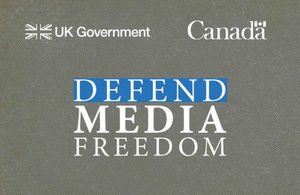 The AEJ joined a total of 33 media freedom groups in July 2019 calling on governments to ensure the protection and safety of all journalists and media workers as the first Global Media Freedom Conference opened in London – the first major international conference on media freedom.
Global media freedom conference
International relations
International legal panel
The AEJ has formally endorsed an authoritative legal report calling for an international task force to ensure effective investigations into violent attacks and abuses against journalists.
Legal report on media freedom
AEJ endorses report

The UN
The AEJ actively supports the ongoing efforts of UNESCO, the UN Agency with a mandate to safeguard media freedom, to implement the UN plan of action on the safety of journalists and the issue of impunity.
AEJ media freedom representative William Horsley co-authored the UNESCO report released in 2021.
UNESCO report highlights need for safety
UNESCO full report
UNESCO
World Press Freedom Day
The AEJ UK is part of the UK Press Freedom Network of 20 journalistic and human rights bodies which mark the United Nations World Press Freedom Day public debate usually on or about 3 May each year.
World Press Freedom Day 2021
UNESCO World Press Freedom Day
United Nations World Press Freedom Day

OSCE (Organization for Cooperation and Security in Europe)
AEJ Media Freedom Representative William Horsley wrote the OSCE's Safety of Journalists Guidebook setting out the obligations of participating states to protect the security of journalists, including those using the Internet.
Safety of Journalists Guidebook
ECHR (European Court of Human Rights)
The AEJ media freedom representative William has noted the importance of the court in protecting rights across Europe. He noted that events in the UK as well as elsewhere have shown that the Strasbourg court is an absolutely vital safeguard against attempts by the state – including in the UK – to exceed its legitimate powers in matters of justice and security.
AEJ media freedom representative on EHCR
ECHR
Current issues
Covid 19 pandemic impact
The coronavirus pandemic of 2020-21 marked a worrying new wave of serious threats and attacks on media freedom in Europe as outlined in the 2020 annual media freedom report of the Council of Europe and numerous other warnings.
Misuse of Covid 19 measures
CoE warning re Covid 19
CoE media freedom report 2020
Covid news
Fake news and big tech
Fake news and online giants such as Facebook and Google have increasingly had an impact on media freedom issues and genuine journalism in recent years.
Fake news
Big Tech

Attacks on journalists
The AEJ attempts to monitor and expose the rise in recent years of physical attacks on journalists.
Attacks on journalists
Daphne Caruana Galizia
Jamal Khashoggi
Russia and Europe
The AEJ, affiliated organizations and human rights groups constantly monitor and report on Russia's impact on Europe and actions by European governments and institutions.
Alexei Navalny
Belarus