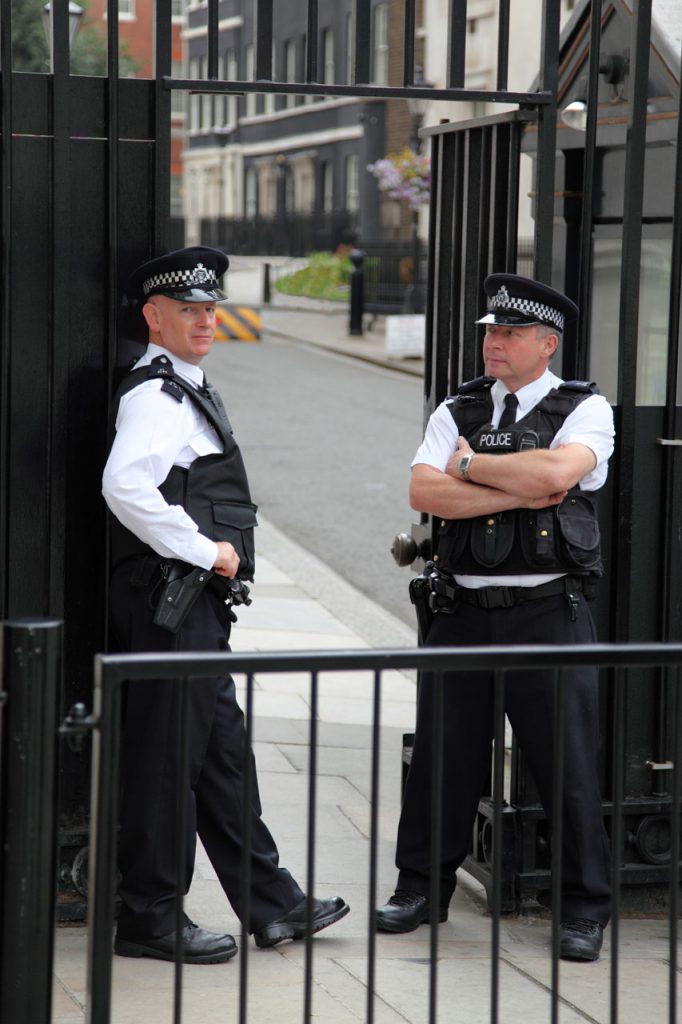 Objections to the proposed UK Police Bill that could restrict protest and freedom of expression for a long time into the future were also in danger of being confused and hijacked by anti-Covid lockdown campaigners and others.

A protest in Bristol organised against the new bill on March 21 turned violent – local Avon and Somerset Police said what started "as a peaceful protest" had been "turned by a small minority into a violent disorder".
The city's mayor Marvin Rees warned that the "lawlessness on show" will be "used as evidence and promote the need for the bill".

A London demonstration the previous day against lockdown restrictions – including prominent anti-vaccine and conspiracy theorists – similarly ended in arrests.
Meanwhile there were genuine demonstrations against the new police bill across the country on the weekend.

Perhaps it wasn't surprising that opponents of the new police bill were confused with anti-lockdown protesters as well as others – in many cases the issue was portrayed as the same, the right to protest.

Much mainstream media coverage did not clearly distinguish between the two and even Members of Parliament and Liberty have conflated them.

For the past year multiple groups of people – far right figures, long-time conspiracy theorists, Covid deniers, anti-vaxxers opposed to the Covid vaccines, anti-lockdown protesters – came together in a long-running and shadowy campaign to oppose the UK government's temporary Covid safety regulations – which allow restrictions on public gatherings.
Such protests were by no means restricted to the UK and spread around the world on both a large and small scale. Even a seemingly innocent Hokey Cokey display in a Hastings park turned out to be connected to a global campaign by A Stand in the Park, which appeared to have been started in Australia and claimed to stand "for unity, for truth & for freedom".

In Bristol two subsequent protests on March 23 and 26 exposed an added mosaic of different protesters – pro-women's rights, anti-police bill, "van dwellers"and travellers' supporters, left-wing anti-establishment protesters from Extinction Rebellion and Black Lives Matter – combined with questionable policing and police tactics.

In the wake of violence between protesters and police, leading politicians, including Prime Minister Boris Johnson, Home Secretary Priti Patel and Opposition Labour leader Sir Keir Starmer, predictably expressed outrage and alarm at the danger to public safety, further amplifying the media storm.

There are alternative interpretations of events in Bristol – for instance in the FT (Financial Times), local co-operative newspaper and website the Bristol Cable, left wing website The Canary and from the Anarchist Federation.
Trying to clarify and decipher the various forces involved could take time:

How and why does peaceful protest turn into violence?
Is peaceful and legitimate objection to specific issues getting hijacked by people with other agendas?
Who were the different protesters and what were their issues?
Bristol protests against the police bill
Providing an excuse?
London anti lockdown arrests
UK wide protests against police bill
Confusing the protesters
Anti-lockdown, anti vaxxers
Shadowy campaign opposing Covid safety
Global anti-lockdown movement
Spreading the protest
Hokey cokey
A stand in the park?
Bristol protests again
A mosaic of protesters
Aggressive policing?
Questionable tactics
Boris Johnson on protests
Priti Patel on protests
Keir Starmer on protests
FT – an alternative view
A local view
A left wing view
An anarchist view