An AEJ visit to Holyrood – September 2019
Three members of the Scottish Parliament, three different parties, three differing perspectives on Brexit's impact north of the border. All held with passion.

But instead of generating the heat and hate demonstrated at Westminster those perspectives were articulated with thought and detailed analysis not strident words and personal attack.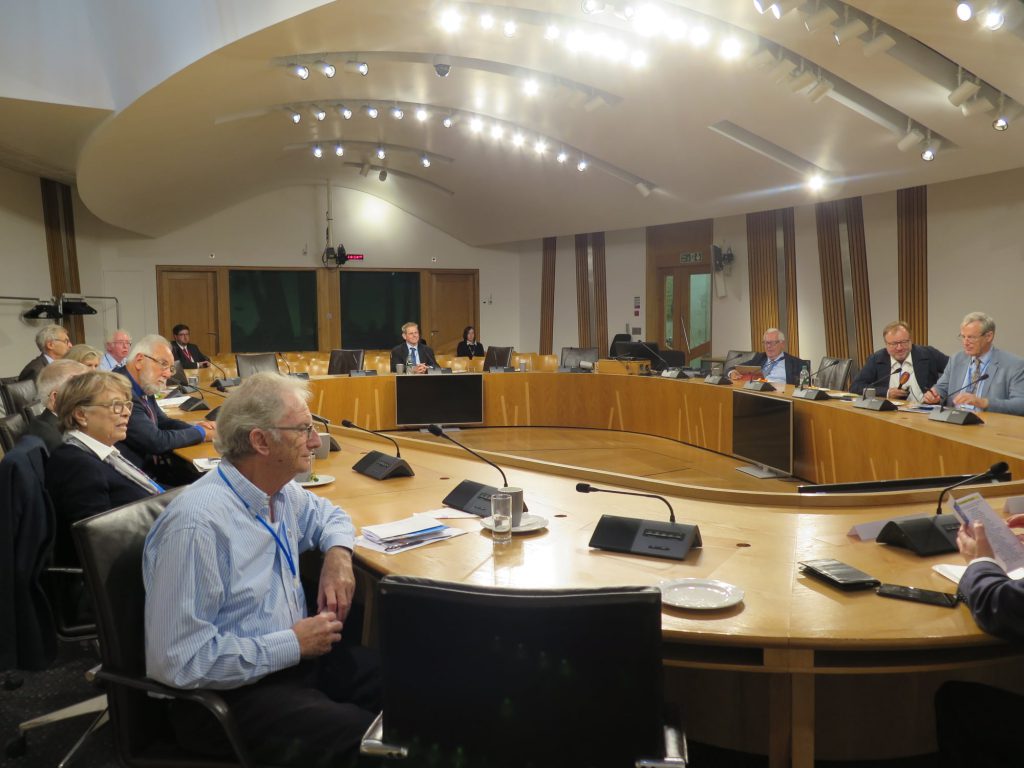 It was a tone that permeated the very building they worked in and extended even to First Minister's Questions – a tone reinforced by the semicircular parliamentary chamber at the heart of Scotland's modern parliament complex in Holyrood. And a tone evident in this report from AEJ member Charles Jenkins – and this audio transcript – of views on Brexit, Scotland and independence from representatives of the Scottish National Party, the Conservatives and Labour during an AEJ UK visit at the end of September 2019.
This panel discussion followed a tour of the Holyrood buildings and a session of First Minister's Questions organized for an AEJ-UK delegation by AEJ member Rick Thompson.
First Minister's Questions
Report on Scotland visit
Audio record of political panel
Reflections on Scotland – Anthony Robinson
Blog from Firdevs Robinson
Blog from Jonathan Fryer

Snapshots of politics in Scotland in September 2019:
Scottish parliament rejects no-deal Brexit
Scottish parliament party members
Sturgeon wants referendum agreement
Poll shows Tories face wipe out